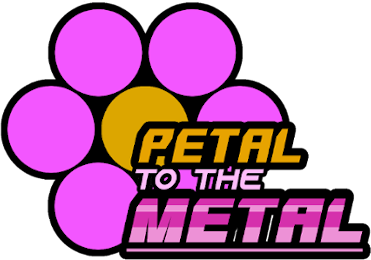 Petal to the Metal (Alpha)
The game is finally out! (or at least an early build of the game.) hence the reason I'm calling it the "Proof Of Concept Demo" or "POCD". There are still going to be a lot of changes to the game. However, this demo will represent how the game will play for the most part, and in terms of controls or character mechanics, it's done. Hopefully there won't be any crashing. (I've play tested the game probably a thousand times, but I'm sure something slipped through the cracks).
Unless there are some game breaking bugs discovered, I doubt I'll update this build too much. my next objective is to start working on an actual demo with a fleshed out prologue to the story and a level that's a little less "thrown together" (the stage in this build won't be in the final game, although they might have similarities)
So until the next update in 9 months..... Later!
My ambitions are both my greatest strength and greatest weakness.

Get Petal to the Metal (Alpha)