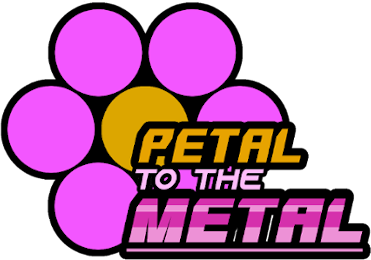 Petal to the Metal (Alpha)
A downloadable game for Windows
PTTM is a platform game where you take control of protagonist Lilly, who's part of an anti autonomous faction who's job is to exterminate robots. (There's not much of a plot in the current build, but that's a basic description for what I have planned. )
There's one stage in the demo. When you reach the end, the level complete music will play and the game will end.
NOTE"
Be sure to download the Manual. it explains how to play the game.
.youtube: https://www.youtube.com/channel/UCBzOz9kOe_ND0cPTIFb9DkA
Install instructions
The game needs to be extracted by using a program such as 7-Zip.
Comments
Log in with itch.io to leave a comment.
Deleted posts are just old dev logs. They're stored on the "Comment Dev archive" Development log.